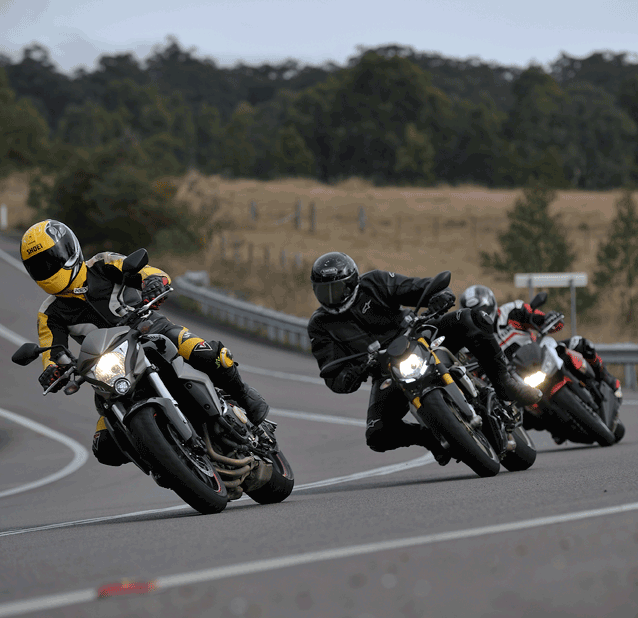 Protective clothing
Nobody ever plans to come off their bike, yet each year hundreds of Victorian motorcyclists are involved in road crashes.
Protective clothing can help reduce the severity of injuries if you crash, and here you'll find information on each piece of armour that you need to help save your skin.



Latest campaign
Check out our motorcycle safety campaigns The TAC's claims data highlighted the peak times for motorcycle crashes requiring hospitalisation, With this knowledge, the TAC developed a campaign to encourage Victorian recreational motorcyclists to manage their personal risk, providing them with strategies and positive behaviour demonstrations to assist in reducing their level of risk and ultimately, personal harm.
The Latest
A recap on Spokes at the Pramac Australian Motorcycle Grand Prix 2015.

Former MotoGP Champion Mick Doohan on motorcycle accidents and wearing the right protective gear.