Get back in touch with nature while cruising through one of the most beautiful scenes of Victoria.
Start/Finish
Healesville to Narbethong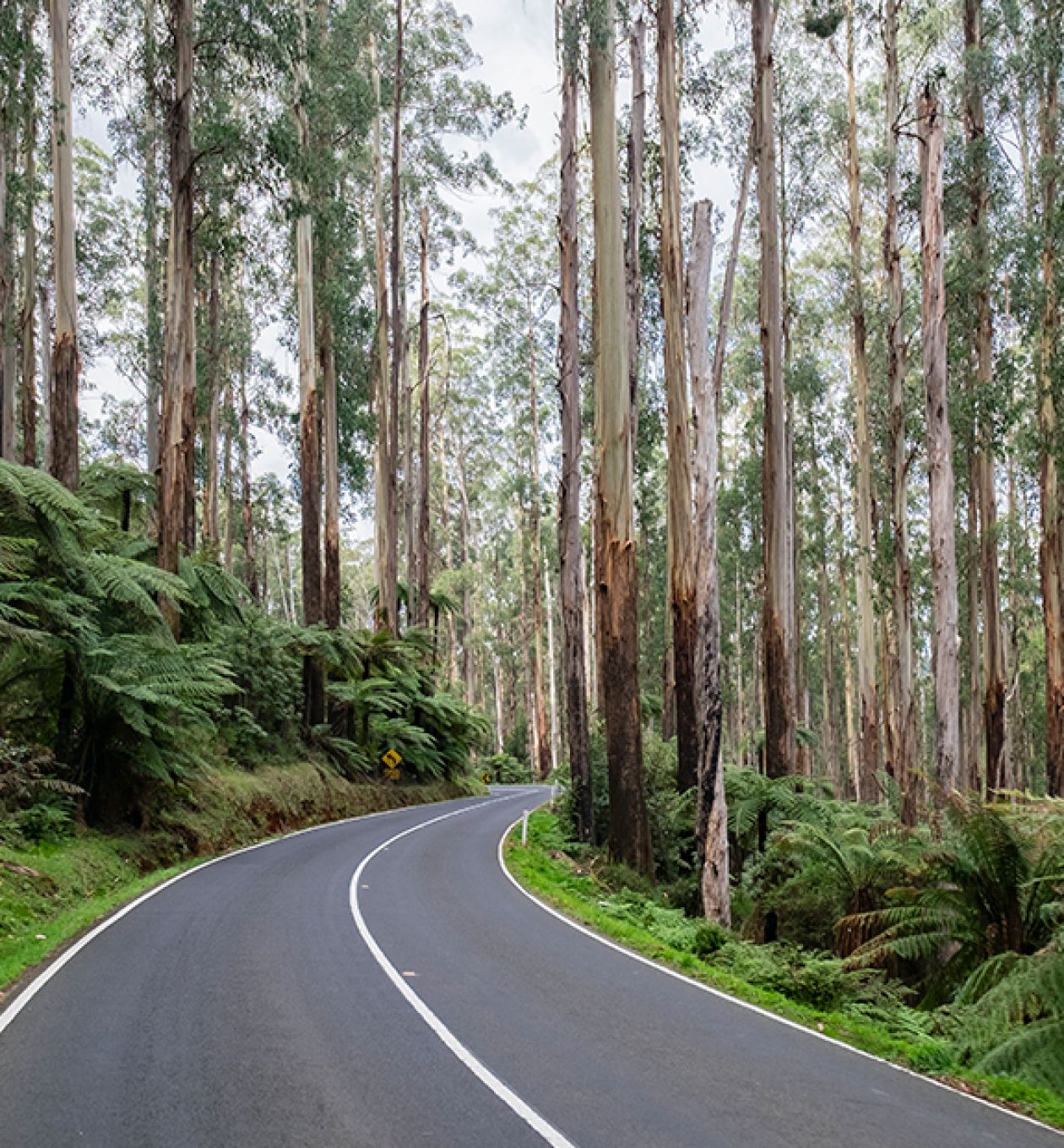 Ride detail
The excellent road surface quality is rewarding while gliding through the constant S-curves. Take it easy and stay within the lines due to high levels of traffic and blind corners.
"The ferns and rainforest trees flanking the road create a wanderlust woodland character."
There are high amounts of traffic during the weekdays and more so on the weekends. The rate of encountering another car during this ride is at a rate of two to five per minute.

Mother Nature is beautiful, but can create dangers. Shed bark and dampness are frequent features due to the temperate rainforest surroundings.
Rides and recommendations
Long touring rides can be demanding, particularly in difficult weather, so it's worthwhile giving your motorbike the once-over before you leave home or getting someone in the know to do it for you. Checking the weather will help determine the gear to take with you.
Tight corners and traffic
The best rides for motorbikes are popular with tourists. Be wary on tight corners because oncoming traffic is likely.
Double lines
Take a wide line until you see through each corner and keep your head well within your side of double lines.
Forest rides
Watch out for slippery moss between car tyre marks and for loose stones on winding roads with gravel road shoulders.
If you're injured
Call an ambulance if you're injured. The TAC covers all classes of registered motorbikes, including injuries that occur off-road.
Watch for
Rock slides, loose gravel, oil, diesel, water across the road and wildlife.
When cornering, the most important factor is to enter at a safe speed for your ability.
Be prepared to judge a safe speed entering extreme road cambers, double apexes and double back corners.
If you accelerate into, or brake late into a corner, you may not recover from the error.
Plan ahead, even if it's just a chat with fellow riders about rest spots, a weather check and a pre-ride check of your bike. If you're riding alone, always let someone know your plan.
Recommended rides