MOTORCYCLE GEAR
SPORTING LEATHER
Minimalist style with maximum shielding.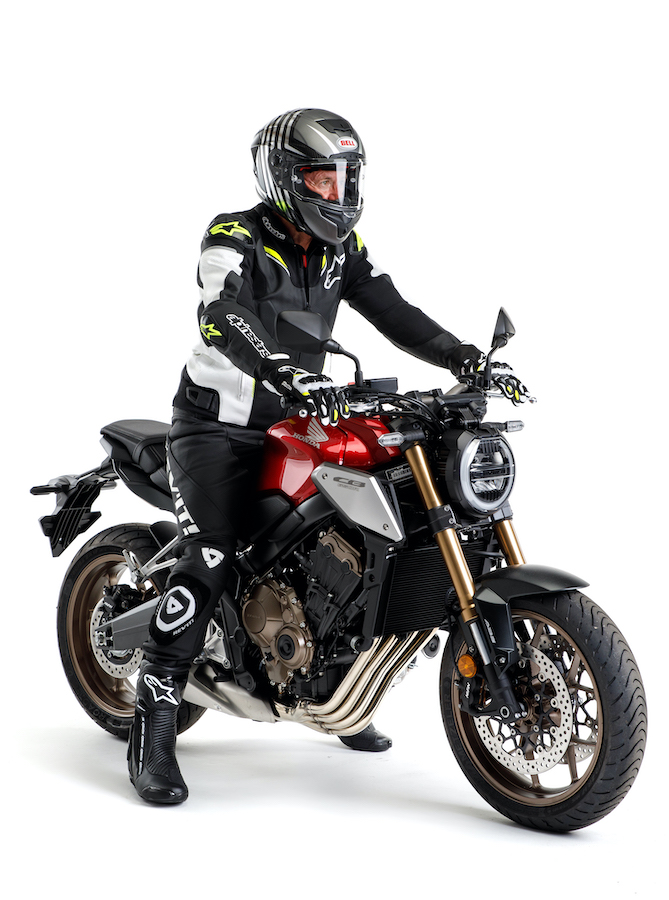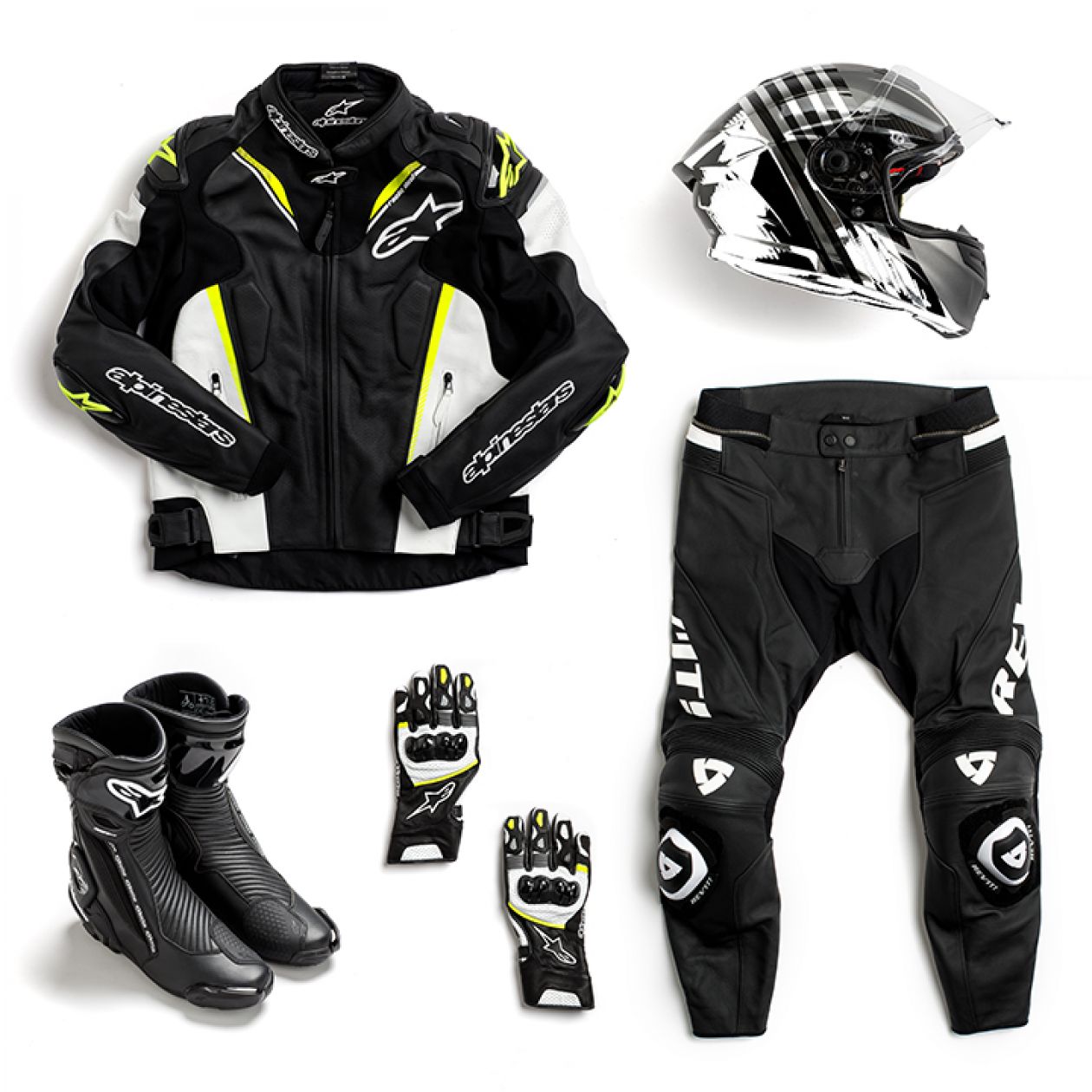 STYLE OVERVIEW

VISIBILITY
Introduce a subtle slice of bright colour to stand out among the midnight shades.

PRICE
Go for styles you can wear on and off the bike. The most expensive gear does not always offer the best protection

MATERIALS
Shield your skin with strong leathers and durable textiles that will withstand asphalt.

IMPACT PROTECTION
Add impact protectors to impact points. Ensure it fits snugly so it stays put under pressure.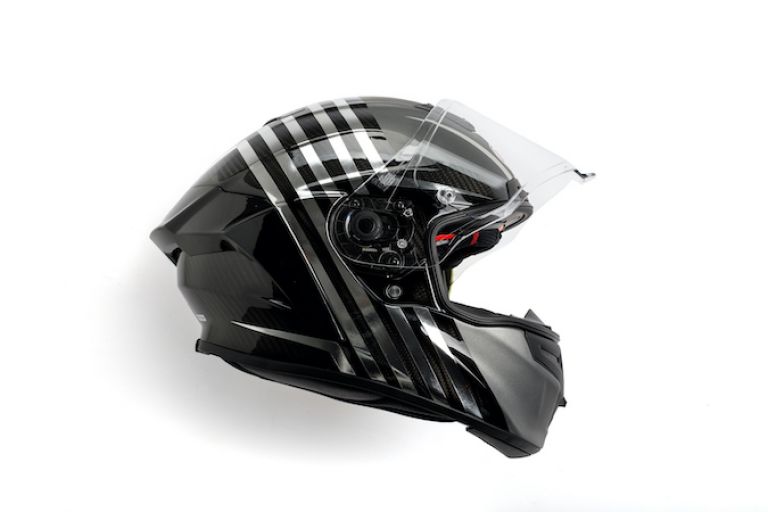 With a strong but lightweight fiberglass shell and a washable, anti-microbial liner, this helmet can take the heat while keeping you cool on the road. Adapting to changing light conditions on the run is easy with an integrated flip-down shield, so you can chase the sun in style and safety.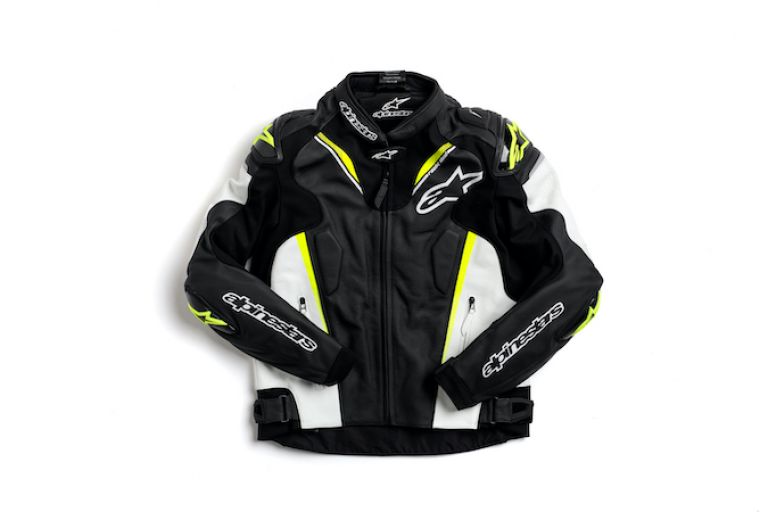 JACKET - ALPINESTARS ATEM V3
Full-leather with a flexible feel, this racing jacket is the essence of style and comfort. A design with it all, it features strategically positioned stretch panels, an aerodynamic back-hump for ventilation, and a waterproof pocket for storage. Track-tested for safety, with the ultimate armour already built into the item, it's a winner.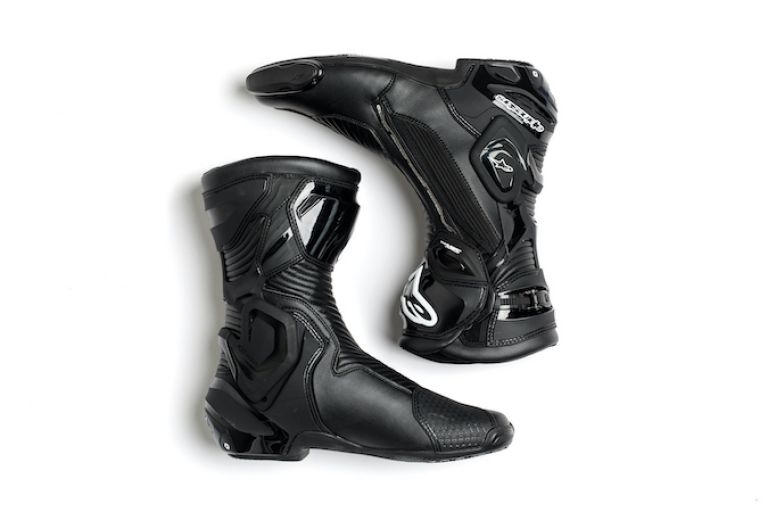 BOOTS - ALPINESTARS SMX PLUS
A top pick for track, sports and race riding, this sleek boot boasts heel support and ankle brace linkage, providing the perfect balance between movement and security. A shock absorbing padded insert and self-molding ankle protectors add to the already all-star features.
A sporty style, enhanced protection and maximum comfort were top of mind for the designers of these leather pants, which boast armour already built into the item as a major safety feature. The Monaco Performance cowhide outer shell is partially perforated for ventilation while the hook-and-snap front closure makes this outfit-completing essential an easy fit.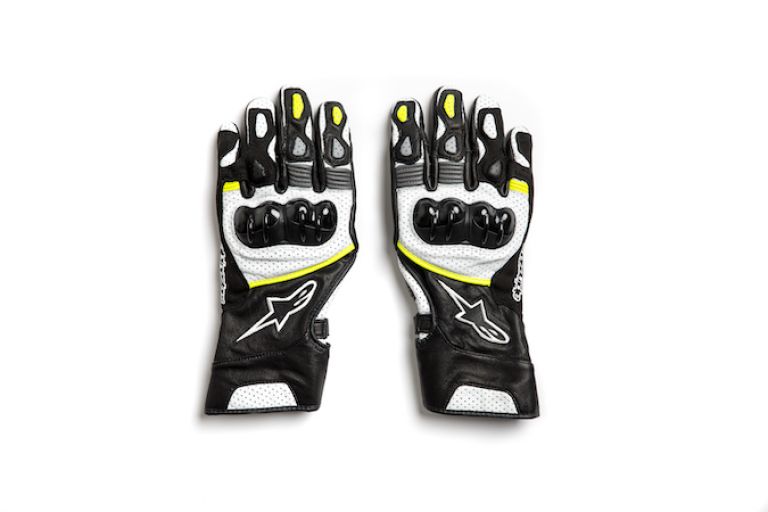 GLOVES - ALPINESTARS SP-2 V2
Stretch and strength are two key features of these racing-styled, premium leather gloves. They're designed to stay secure in any situation and have a touchscreen compatible fingertip, so your roadside selfies will be giving your friends FOMO in no time.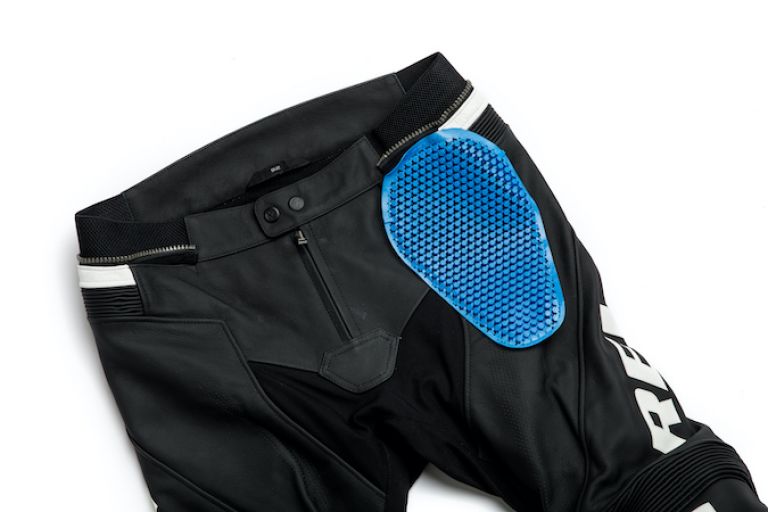 IMPACT PROTECTORS - CE-APPROVED
You can buy impact protectors separately if the built-in designs don't fit snugly or your gear doesn't come with them as standard. Choose from plastic, moulded rubber and dual density foam. Look for high standard options with CE EN1621 approval. Because most impact protectors are removable, you can wear your gear comfortably off the bike.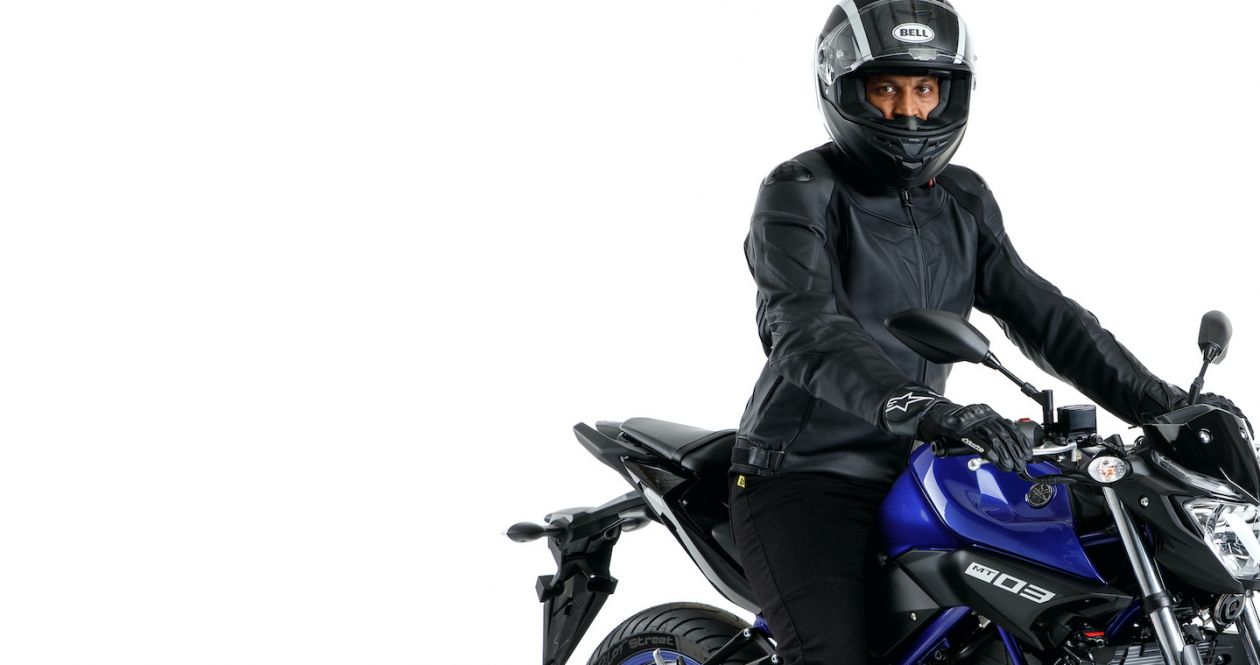 FIND A STOCKIST
We've compiled a list of Victorian motorcycle retailers where you can buy the latest and safest gear. If you decide to buy gear online, it's a good idea to shop around and find gear that fits you best first. Most online retailers have physical stores and the larger retailers offer all popular motorcycle gear brands.