Enjoy one of the most breathtaking and famous roads in Australia while you make your way down the coast.
Start/Finish
Lorne to Apollo Bay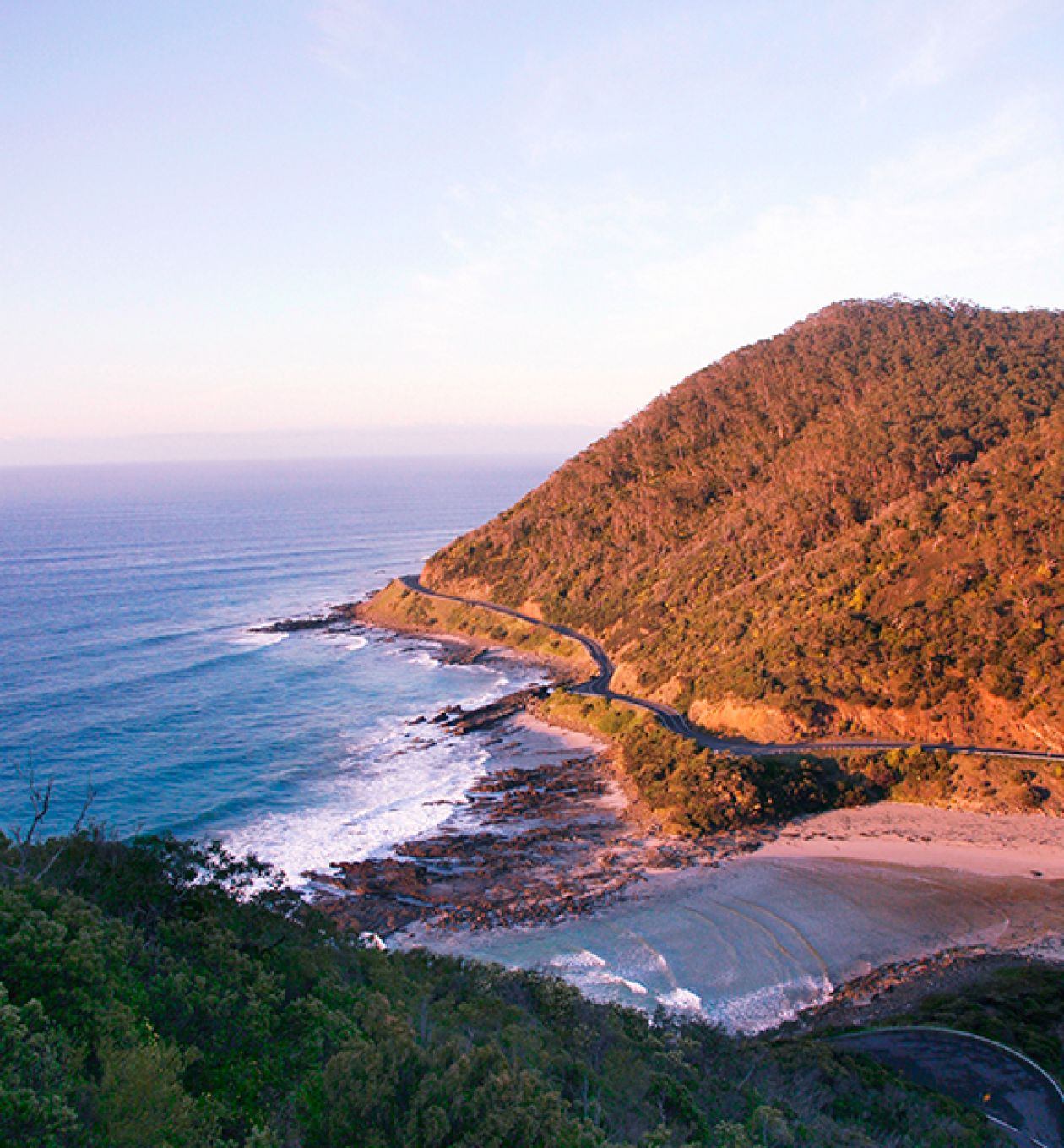 Ride detail
Although the road continues for hundreds of kilometres, this particular section has the most awe-inspiring surroundings, making for an unforgettable ride. Expect a corner ratio of 85%.
"Huge cliffs and beautiful green mountains ascend on the other side of the road and give the impression that you're riding at the world's edge."
You're sharing the road with tourist cars and buses. Car numbers increase on weekends, especially during summer. Tourists may drive slowly. The bitumen grip is good and the road surface is smooth.
Cars may pull in slowly from lookout stops along the ride.

Certain corners have radiuses, which decrease unexpectedly and need caution.
Rides and recommendations
Long touring rides can be demanding, particularly in difficult weather, so it's worthwhile giving your motorbike the once-over before you leave home or getting someone in the know to do it for you. Checking the weather will help determine the gear to take with you.
Tight corners and traffic
The best rides for motorbikes are popular with tourists. Be wary on tight corners because oncoming traffic is likely.
Double lines
Take a wide line until you see through each corner and keep your head well within your side of double lines.
Forest rides
Watch out for slippery moss between car tyre marks and for loose stones on winding roads with gravel road shoulders.
If you're injured
Call an ambulance if you're injured. The TAC covers all classes of registered motorbikes, including injuries that occur off-road.
Watch for
Rock slides, loose gravel, oil, diesel, water across the road and wildlife.
When cornering, the most important factor is to enter at a safe speed for your ability.
Be prepared to judge a safe speed entering extreme road cambers, double apexes and double back corners.
If you accelerate into, or brake late into a corner, you may not recover from the error.
Plan ahead, even if it's just a chat with fellow riders about rest spots, a weather check and a pre-ride check of your bike. If you're riding alone, always let someone know your plan.
Recommended rides