MOTORCYCLE GEAR
CAFE RACER
A slick and shielding selection for café racer styled bikes.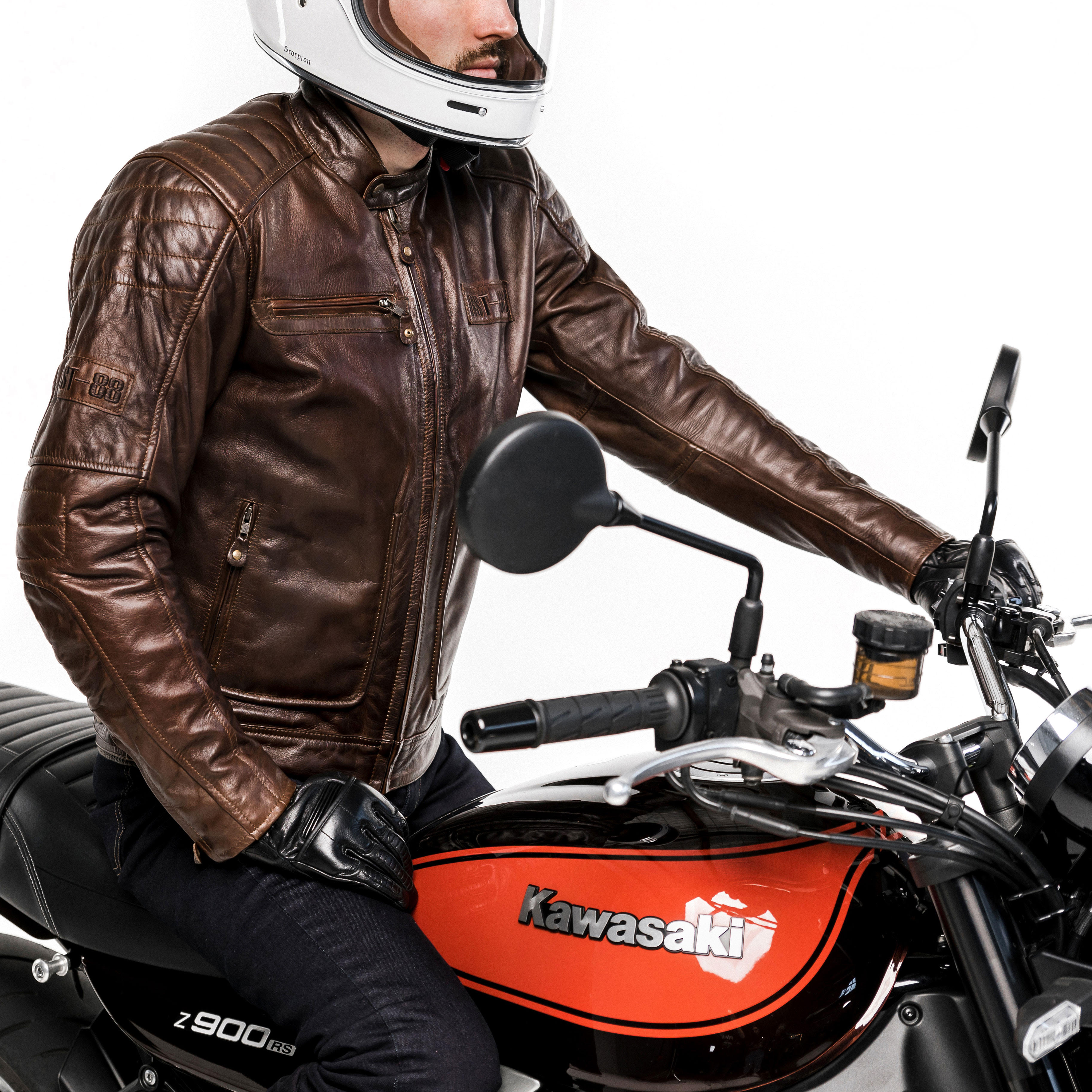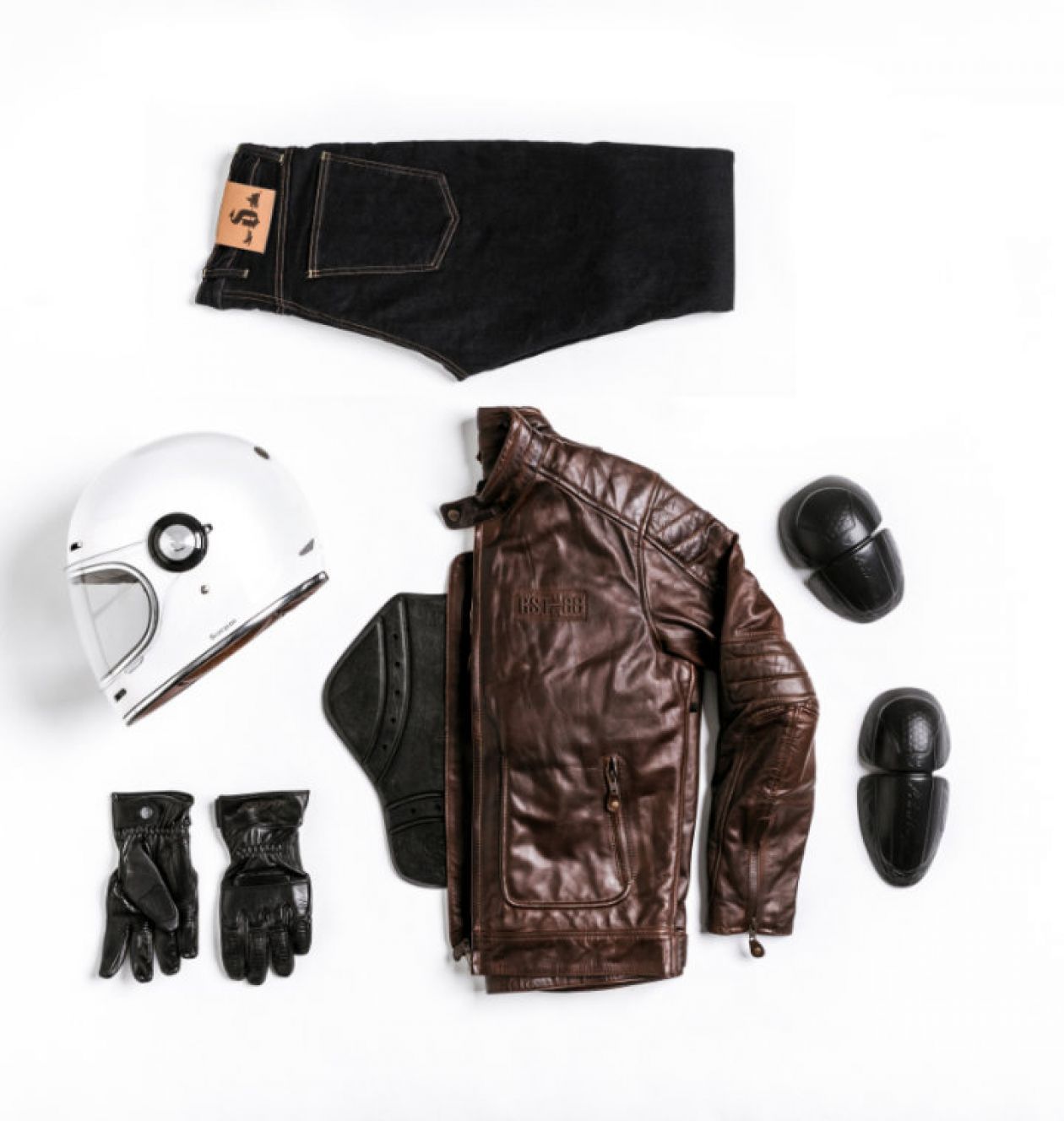 STYLE OVERVIEW

VISIBILITY
Introduce a subtle slice of bright colour to stand out among the midnight shades.

PRICE
Go for styles you can wear on and off the bike. The most expensive gear does not always offer the best protection

MATERIALS
Shield your skin with strong leathers and durable textiles that will withstand asphalt.

IMPACT PROTECTION
Add impact protectors to impact points. Ensure it fits snugly so it stays put under pressure.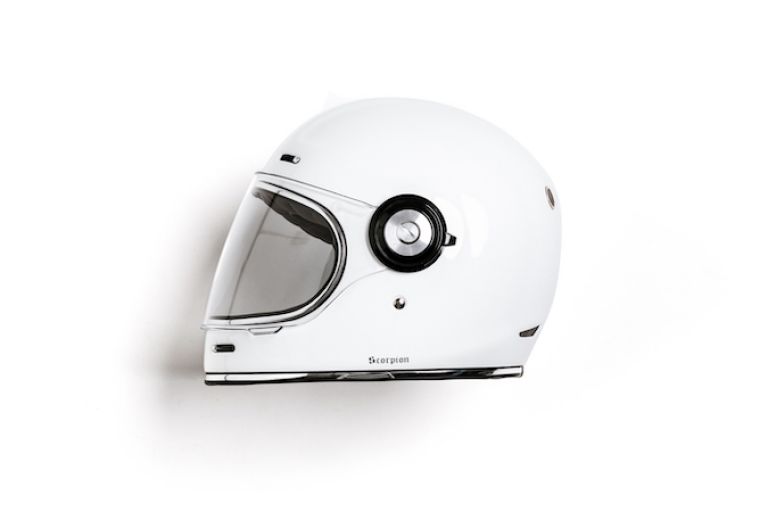 HELMET - SCORPION VINTAGE
Pick from a high strength fiberglass or carbon fibre shell outer, which are both kitted out with premium aluminium fittings. An anti scratch visor allows for optimal field of vision, and adjustable vents make it easy to switch between summer and winter riding. Inside, a soft liner is trimmed with stylish brown PU leather.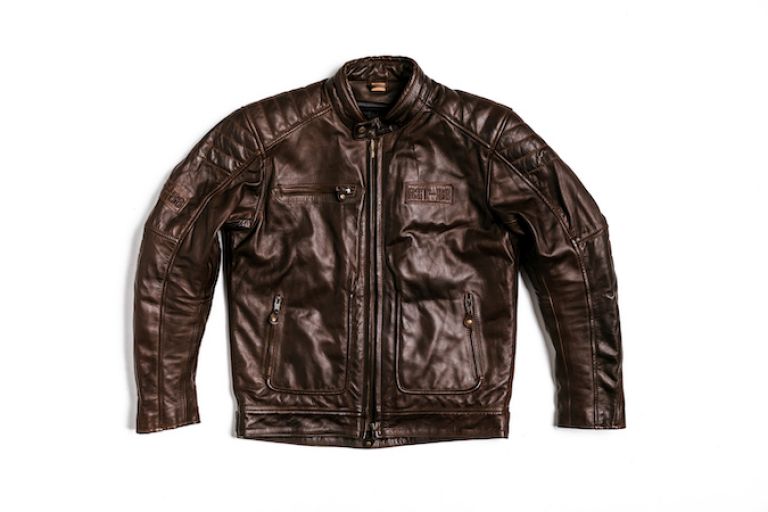 JACKET - RST ROADSTER II LEATHER JACKET
Make an effortless transition from bike to cafe in this sleek waxed leather style. It's double and triple-stitched in impact areas, and features CE-approved impact protectors in the shoulders and elbows. There's plenty of practical pocket storage, and an adjustable waist ensures a snug fit. Satin lining and brass zips add a little class.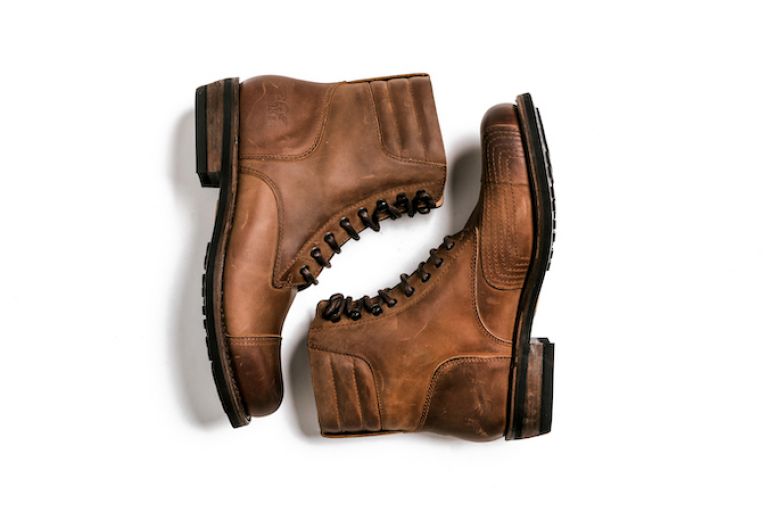 BOOTS - ROKKER BROWN URBAN RACER BOOTS
Handmade to last in Europe, these vintage-look cowhide leather boots are greased to be both waterproof and breathable. There's extra protection from the reinforced exposed areas like the heel, toe and shin. A heavy duty, oil resistant and non-slip rubber sole is the final step.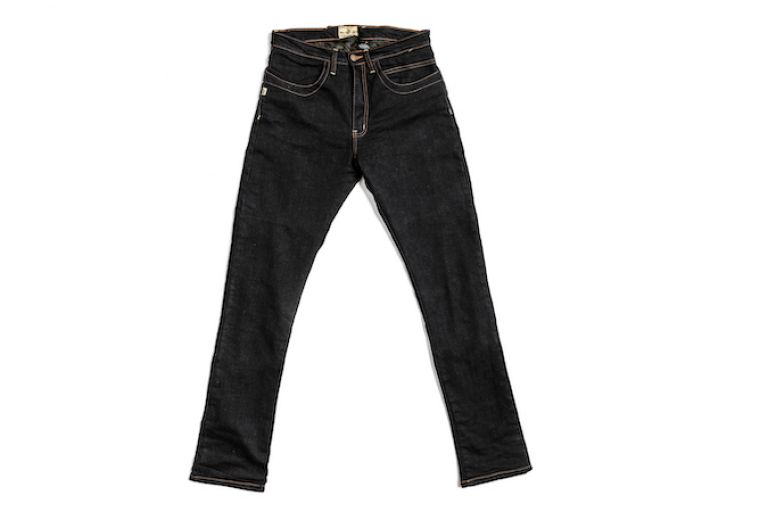 JEANS - DRAGGIN JEANS TWISTA BLUE
These look like a regular skinny leg jean, but they'll take a 75-metre slide in their stride. The kevlar and knit construction reduces heat generated by friction to avoid burns. There's a breathable mesh liner with pockets in the knees for CE armour.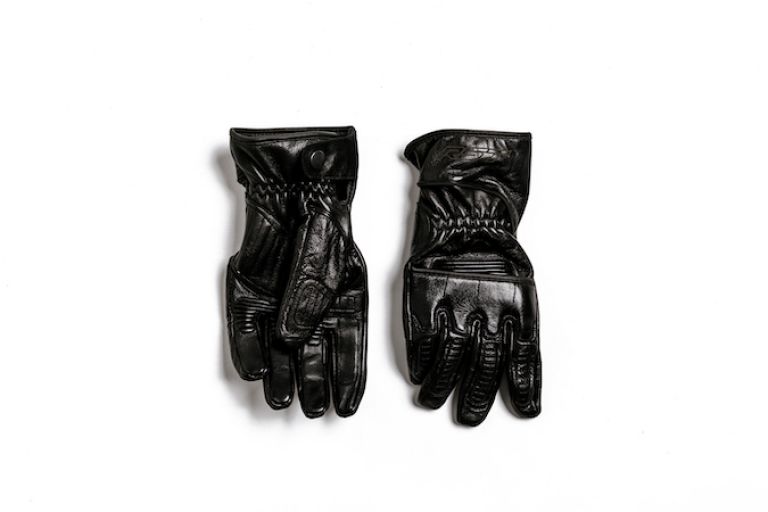 Exuding retro style, the distressed leather makes these look well-loved straight off the rack. There's double layer protection on high impact areas like the palm, and heavy duty nylon thread in the seams for added strength. Finger joint protection is on hand to save your digits in a crash.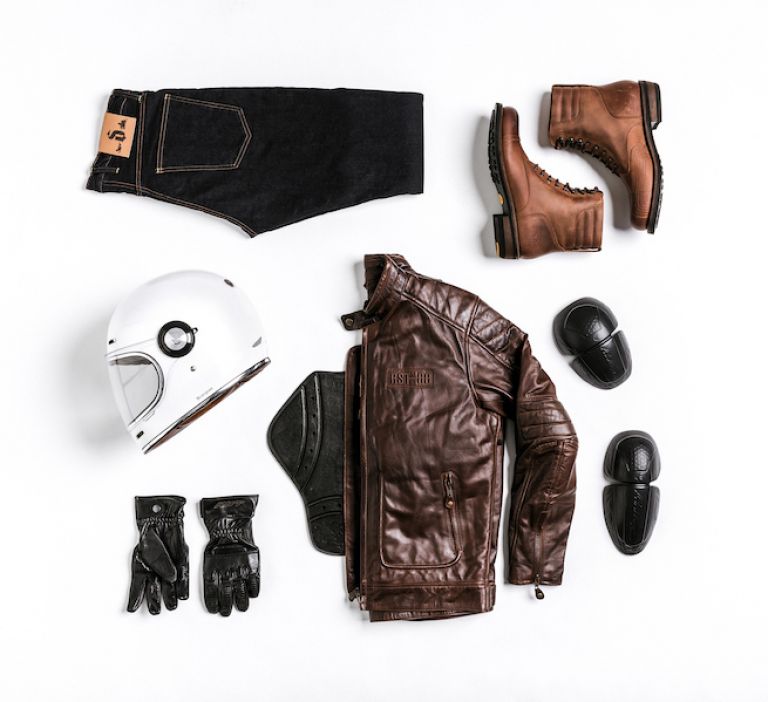 IMPACT PROTECTORS - CE-APPROVED
You can buy impact protectors separately if the built-in designs don't fit snugly or your gear doesn't come with them as standard. Choose from plastic, moulded rubber and dual density foam. Look for high standard options with CE EN1621 approval. Because most impact protectors are removable, you can wear your gear comfortably off the bike.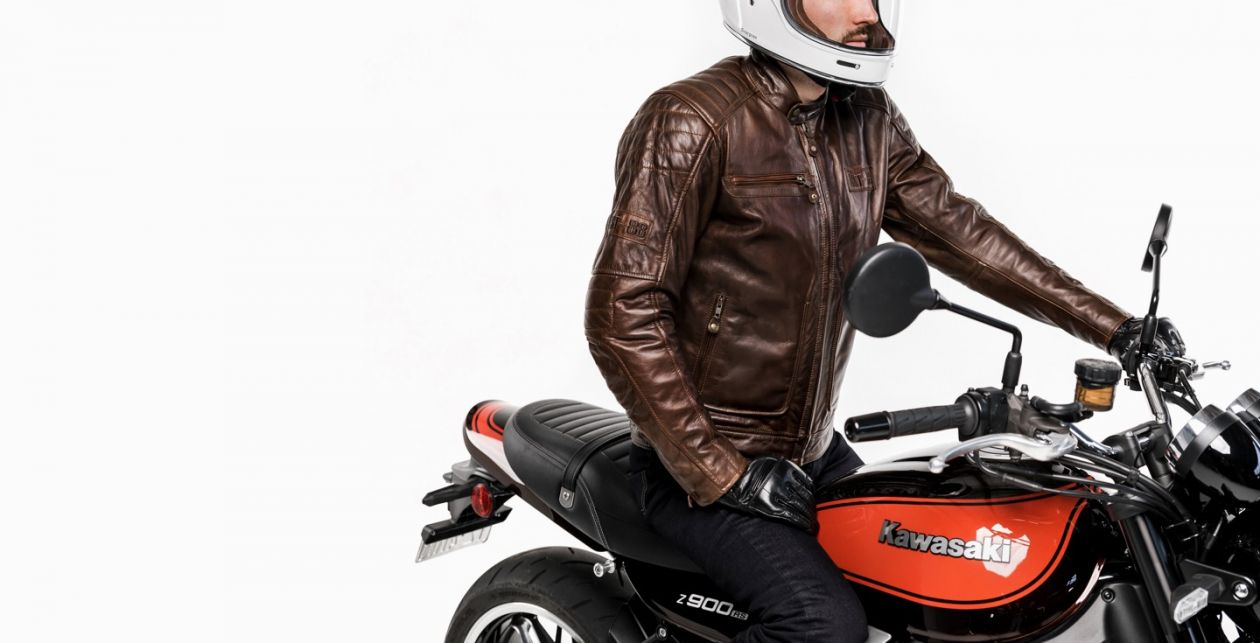 FIND A STOCKIST
We've compiled a list of Victorian motorcycle retailers where you can buy the latest and safest gear. If you decide to buy gear online, it's a good idea to shop around and find gear that fits you best first. Most online retailers have physical stores and the larger retailers offer all popular motorcycle gear brands.